WELCOME CARRICK SCHOLARS!
MotionGuidance® has special savings for Carrick Scholars!
Just go to our CARRICK designated page: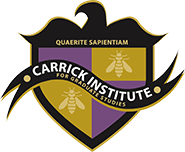 BELOW IS A LIBRARY OF NEURO / VESTIBULAR SPECIFIC EXERCISES

Head Position During Standing Balance Exercise Progressions
Cervical Motor Control and ROM Exercise
Center of Mass Visual Feedback During Standard Progressions
Balance Exercise with Upper Extremity Reaching Drill
Butterfly Walk: Head Orientation Exercise
Head and Trunk Dissociation Ability and Indirect Cervical Rotation
Cervical Motor Control and ROM Exercise
Cervical ROM Exercise: Cervical Retraction
Joint Positional Awareness Exercise and Training
Smooth Pursuit Assessment and Training
VOR Vestibular Ocular Reflex Exercise Drills
Peripheral Vision Training and Head Orientation Drills
LumboPelvic Mobility Assessment and Movement Exercise
Thoracic Posture Cue: Kyphosis Exercise
Saccades Assessment and Treatment
Single Leg Balance with Trunk Weight Shifts
Deep Neck Flexor Strength: Visual Cue
Lateral Neck Strength and Proprioception
Our "Clinician Kit" offers everything you need to set up visual feedback training in your clinic. To browse this and other products, click the link below.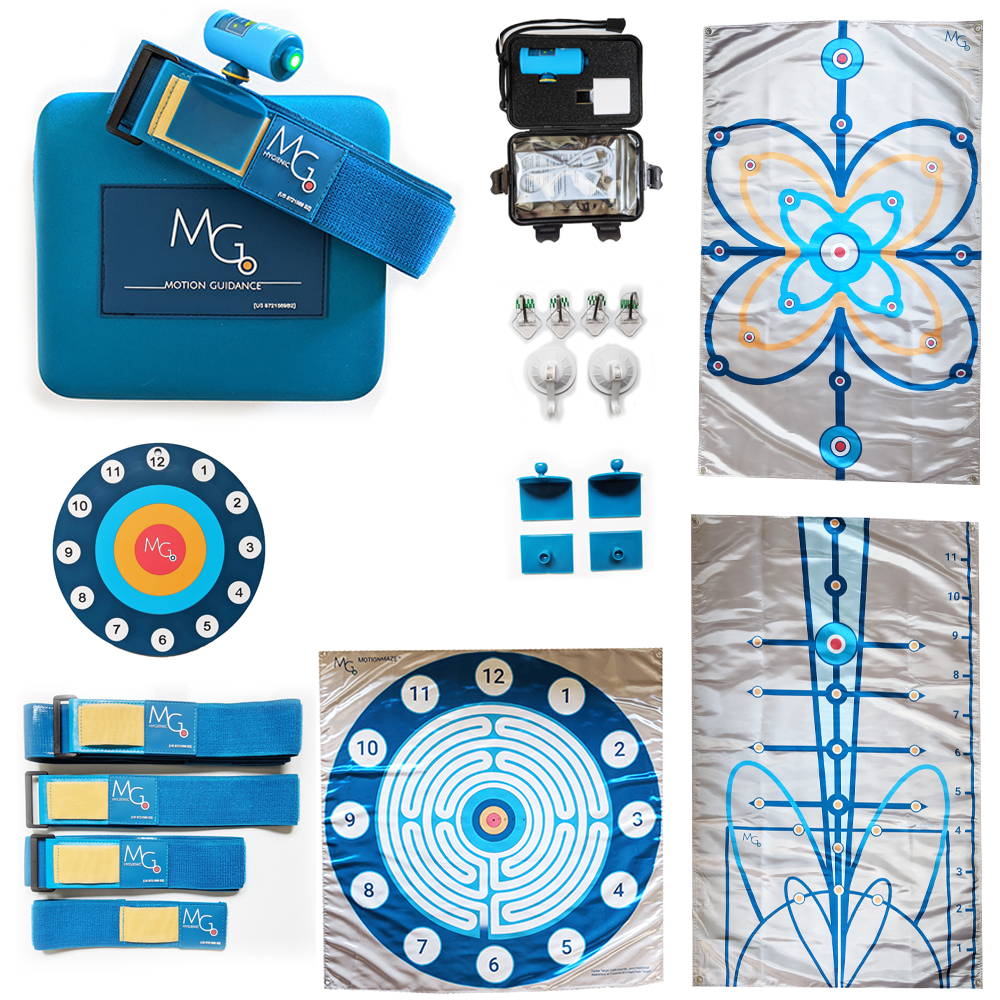 For Clients Benefiting from MotionGuidance® in Clinic, We Have "Patient Packs" as Our Home-Exercise Deliverable.

Buy in Bulk at Distributor Rates and Gain Clinic Revenue While Offering Your Clients Superior Training Tools!
TRAIN VISUALLY / SEE RESULTS
AS A PT-OWNED AND OPERATED COMPANY, WE STRIVE TO KEEP OUR TRAINING ASSESSMENTS AND TREATMENTS UP TO DATE WITH CURRENT RESEARCH. WE OFFER A 5-MODULE ONLINE COURSE THAT DELVES DEEPER INTO THE CONCEPTS BEHIND VISUAL TRAINING AND EXPLORES MORE ON HOW TO GET THE MOST OUT OF MOTIONGUIDANCE®